Welcome To Jungle: Far Cry III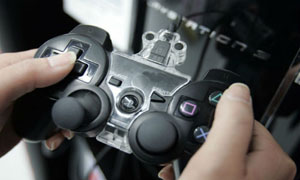 Far Cry 2 was very well received. This Far Cry 3 is the follower of 2. They both share name and the location of the game. Other than this the two games are entirely different and do not match.
It is also not required for the player to get acquainted initially with Far Cry 2 and then get on to Far Cry 3. There is no similarity in any of the things except the name. Have you ever thought why the name to be same?
Far Cry 3 is undoubtedly an extensive game and beautifully designed. It can be named as one of the 2012's best games. The game start itself is interesting and slowly takes to a ride which is quite wild. It comes associated with some kind of adventure actions and very interesting story telling sequences.
As the game starts player will take on the role of young boy named as Jason who is nearly twenty years or so. He is associated with some friends and his brother. They get abducted when they go for skydiving during vacation. They become captive with Vaas whose main aim is to create such chaos. The villain is also accompanied by some rebel violent groups on the Rook Island.
Amid the violently clashing groups, Jason is in possession of no weapon and not even some kind of training. However, intelligently he comes out with some workable way. The game Far Cry 3 presents best of the game elements such as Assassin's Creed, Just Cause 2, Red Dead Redemption, and several others. Sometimes the game speed and the performance get chocked. We can say that this game gives an average kind of gaming experience. It poses some characters which are non playable and there is not much of variation between all these characters.
Far Cry 3 will not present the same firing with RPGs. However, as the game progresses players will have to upgrade with certain items. The up gradation is like carrying extra ammunition, several weapons and other such things which can be used for better fighting in the jungle.